SecureCash is Australia's most trusted cash-in-transit services provider. For over 25 years, we have provided top-class cash security solutions for retailers, hotels, restaurants, financial firms, medical and veterinary centres, councils, government facilities, and even non-profit organizations. We aim to push our industry to the future by constantly innovating and designing solutions that enhance customer experience.
We know how each company is unique and that they will prefer a tailored solution from us. But we want to understand our clients better, so we decided to ask what they really need and how we can offer our services in a more convenient way. This is how our Online Services came into the picture.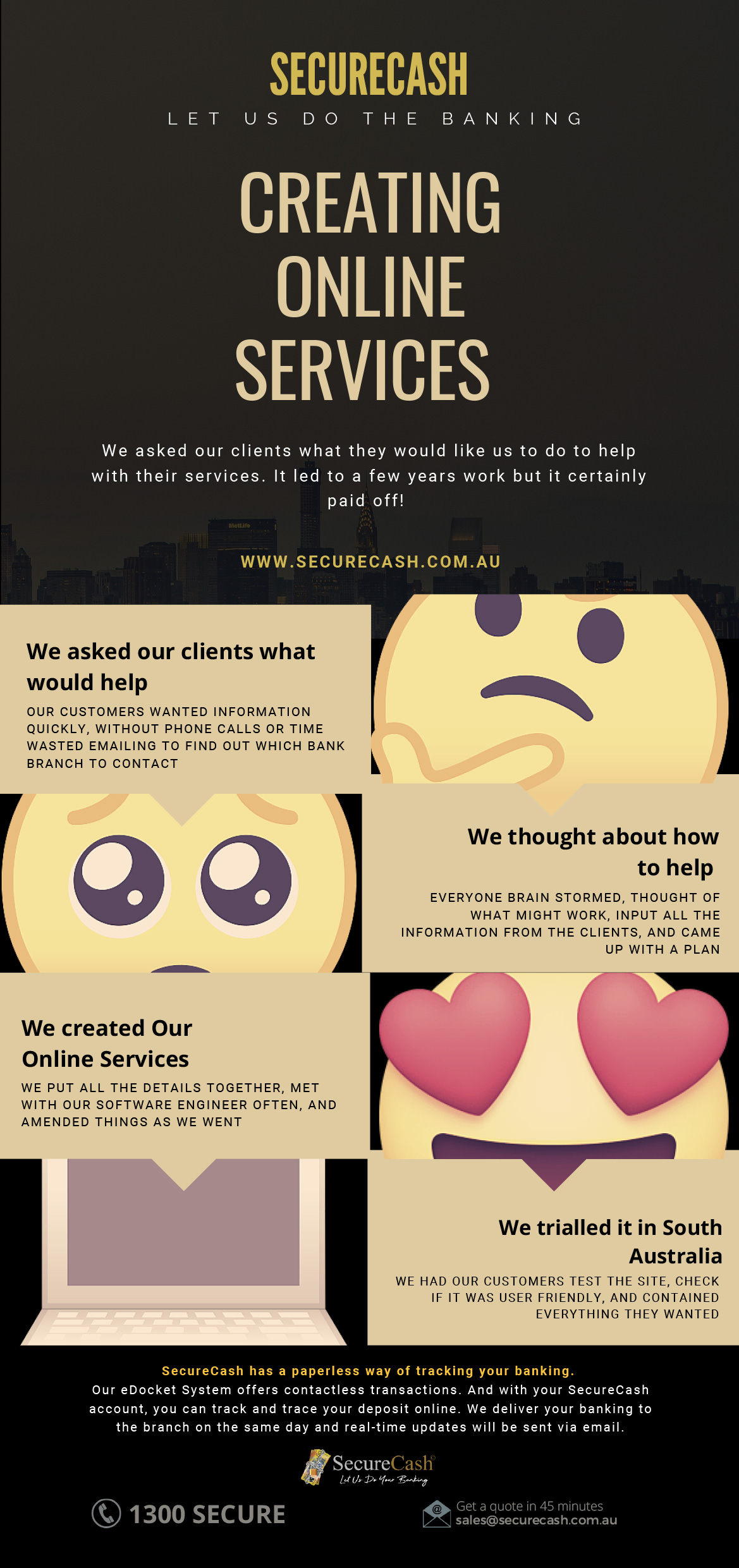 Now, all our clients are able to manage their account and access information easily. By logging in to the Online Services page, they can request cash collection, change order, cash delivery, and cash counting services conveniently. They can also cancel their booking, update delivery schedules, and even verify their assigned courier's identity online. All of this is in one place, in just a few clicks of a button.