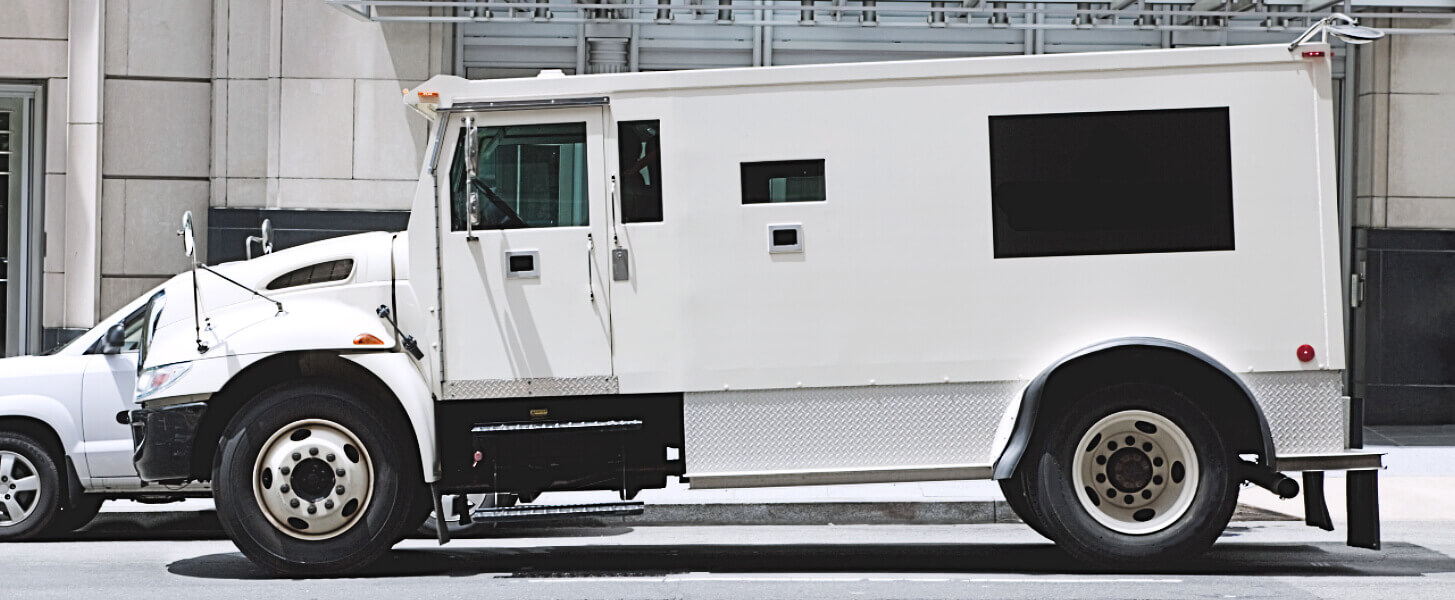 Armoured Car Services
---
Looking For Armoured Car Services?
---
Armoured Cars are used by cash-in-transit companies to transport cash and other valuables from location to location. SecureCash discourages the use of armoured cars as they draw unnecessary attention to your business, and advertise the fact that you have large amounts of cash on site. Make the change to a covert service now! Give us a call today to find out why we prefer unarmoured vehicles.
Why We Don't Use Armoured Trucks
Business owners and entrepreneurs need to keep their hard-earned cash takings in the bank. To do this, they outsource their banking tasks to cash-in-transit companies who transport money using an armoured car service. But how safe is your money in the hands of these couriers?

The first concept of armoured vehicles can be traced back in the year 1485 by Leonardo da Vinci's sketches consisting of a circular platform on four wheels with light cannons positioned facing out. However, the design was later proved to be flawed.

Through the years, due to invention and consistent innovations, armoured cars and CIT trucks have become what they are today. Some armoured cars have bulletproof body frames, while other vehicles only have bulletproofed windscreens.

What makes SecureCash different from other cash security service providers? As a covert cash security provider, we do not use armoured car or trucks during our operations. And it's not our big secret—never was.

SecureCash is one of the best cash-in-transit companies in Australia that provides clandestine cash collections and deliveries. For years, we have been moving our customer's money as privately as possible without the use of armoured car service. This is why more and more customers have chosen our services over other competitors.

As a cash-in-transit company, we provide Cash Collection, Cash Delivery, and Cash Counting services - all performed in a covert method.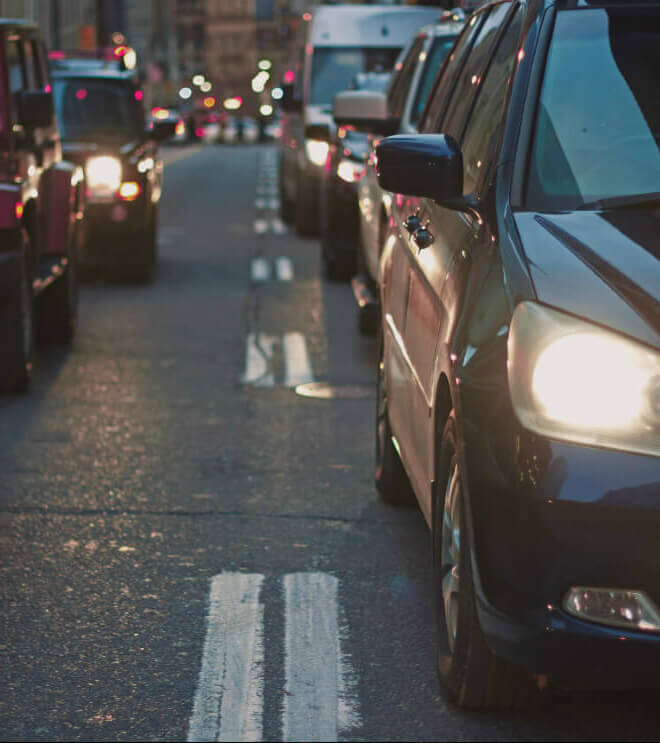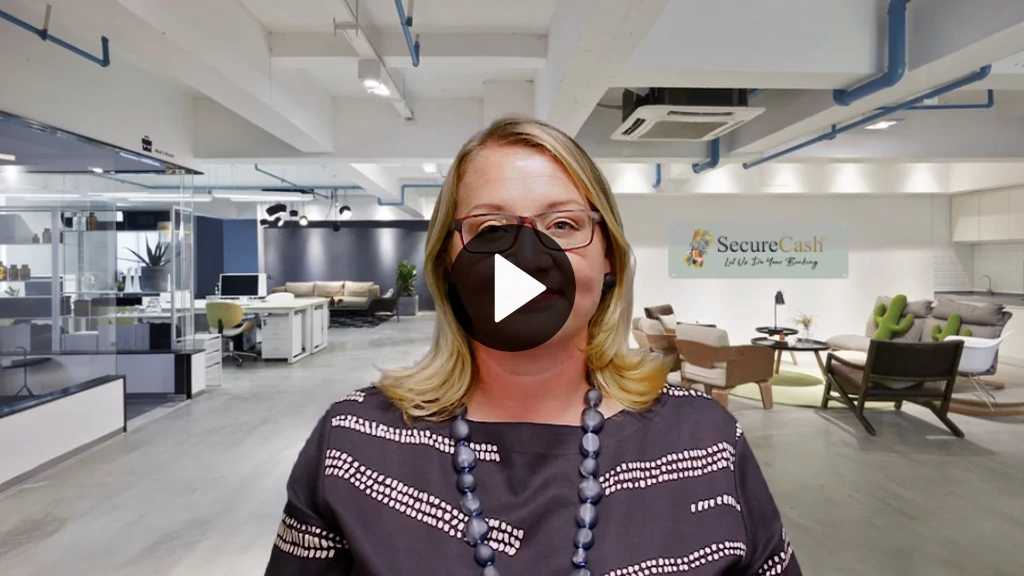 A couple words from our Chief Operating Officer - Bethaney Bacchus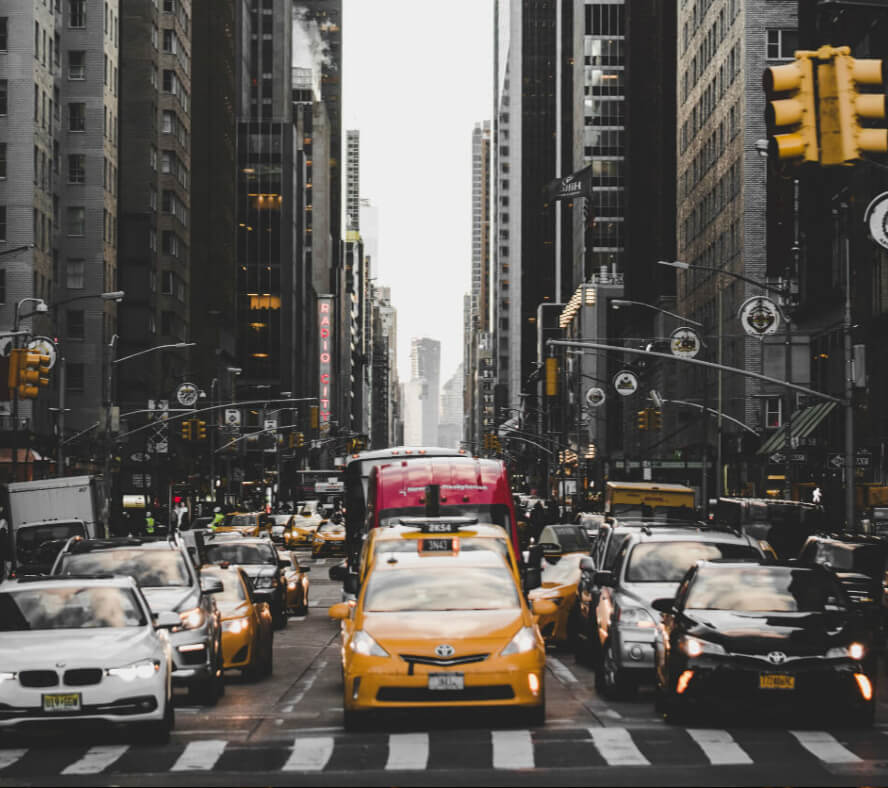 Why Choose SecureCash for Your Business?
---
Flexible Cash Transport Options
An armoured truck parked outside your building is an obvious representation of you having large amounts of cash being moved. It also advertises the fact that you may have more money kept inside. By seeing the armoured vehicle and its uniformed crew, this would cause suspicion and invite ideas for thieves and robbers to plot a crime: they can note down routines, patterns, record time and date of transport. If they will not consider robbing the armoured van, they can certainly be organizing a scheme to break into your office anytime.

By using regular and unmarked vehicles, we can simply act as a visitor or just one of the customers. This allows us to stay under the radar while we assess the location, perform our tasks, and move your money freely without compromising your work.

We Blend in With the Crowd
The dangers in armoured car service are rampant and unforeseeable. There were news reports regarding shootings of CIT guards, armoured vehicle robberies, which had also affected civilians worldwide.

To avoid this, aside from using non-armoured car service, our couriers are advised to wear plain clothes. With this method, our couriers cannot be followed and our collection patterns are much harder to study and analyze. We want to be able to perform our duties in a less noticeable way as possible, with less impact, and no disruptions in your office environment—just smooth hassle-free cash transport solutions.

Another plus point in choosing SecureCash is—you won't have to worry about your money while in transit. All cash transports are covered by our nationwide cash-in-transit insurance policy, which guarantees that your banking is insured from the time we moved it outside your premises until it reaches the bank.


Start protecting your staff and hard-earned takings today! Get a quote or call 1300 SECURE to find out how effective and affordable our non-armoured car service really is.

Want to read more? Check out our blog post on Differences Between... CIT Models.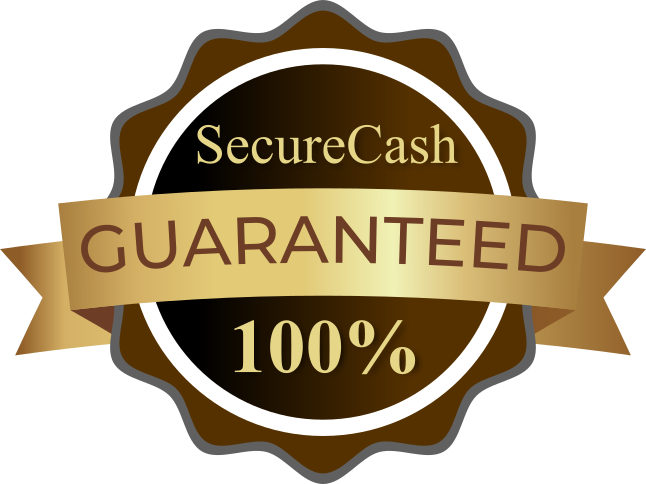 Secure
Cash
Don't take the risk.
Let us do your banking!
SecureCash provides non-armoured car services 24 hours a day, 7 days a week—anywhere in Australia. Our services include Cash In Transit services, Cash Logistic services, Cash Pickup services, Cash Delivery services. We have branches in Adelaide, Brisbane, Canberra, Melbourne, Perth, and Sydney plus a network of licensed contractors to cover the rest of the country. Contact us today for more information about how we can help your business anywhere in Australia.

SecureCash guarantees the safest handling of your business takings. In case we miss your bank's cut-off time, your money will be kept in a protected and undisclosed location until it's delivered to your bank the next business day.

Your daily takings' safety is our top priority. It is important to us that our services are delivered in a professional and timely manner, no matter what your business is—no matter where you are located.