Running a business means you will be dealing with money every day. Therefore, you will need a reliable cash-in-transit (CIT) service provider who can secure your takings and deliver them to the bank on time. There are many CIT firms in the market, but choosing the right fit is vital in order to maintain total cash security.
A good CIT service provider organizes cash pickup and collection schedules that help improve efficiency, focus, and company productivity. But if you're new to the concept of CIT, the models of cash transport can be a little confusing. It is important to be able to differentiate these models to help you understand what is best for your company.
There are two types of guards or couriers in the cash-in-transit industry: unarmed guards and armed guards. The infographic below presents the pros and cons of each model to help you weigh out your options.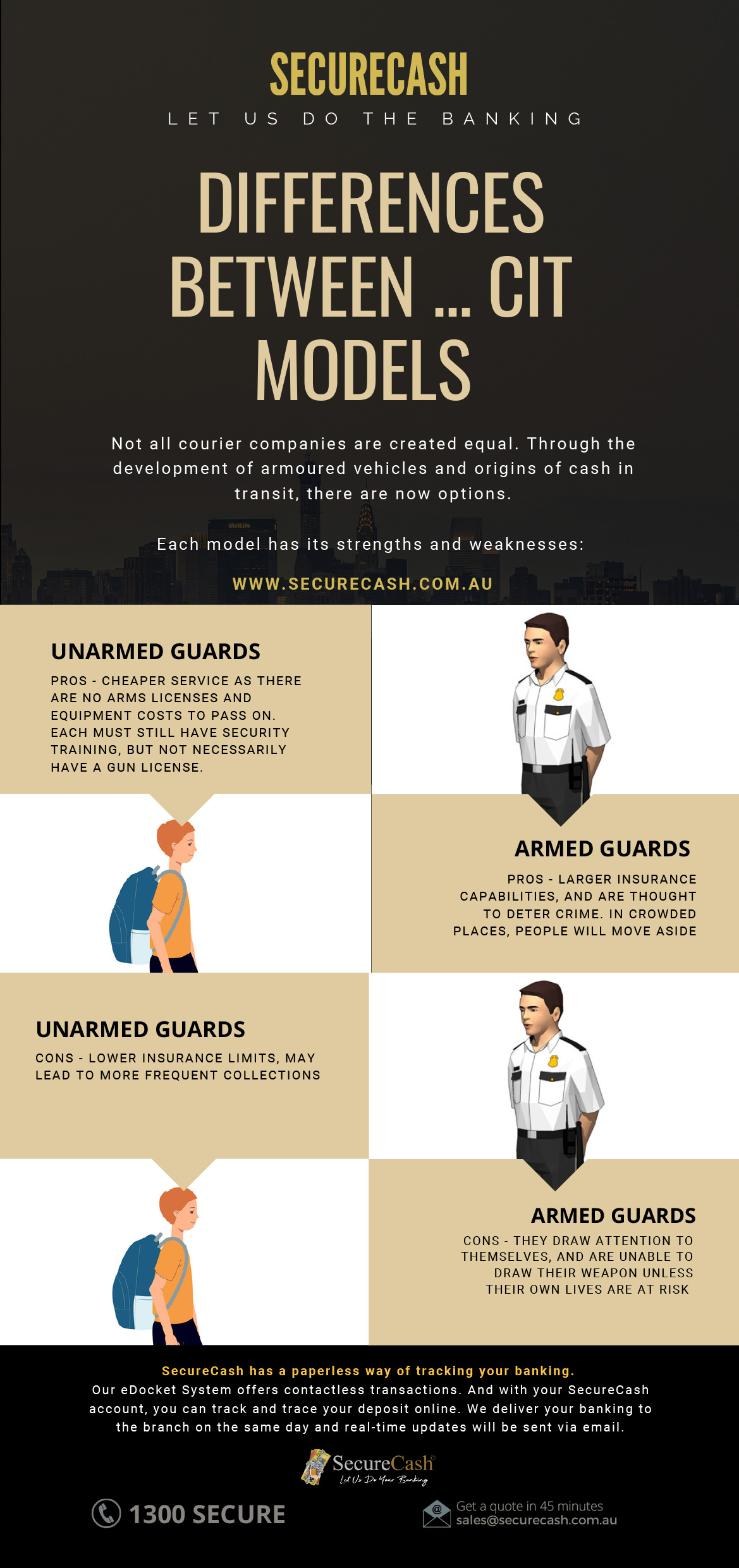 Cash-in-transit companies ensure the safest transport of money, and each one has a unique approach to getting things done. Most CIT providers utilise marked vehicles that are usually bulletproof, while others use covert or soft-skinned vehicles to move money discreetly. Check out the infographic below for the pros and cons of each model.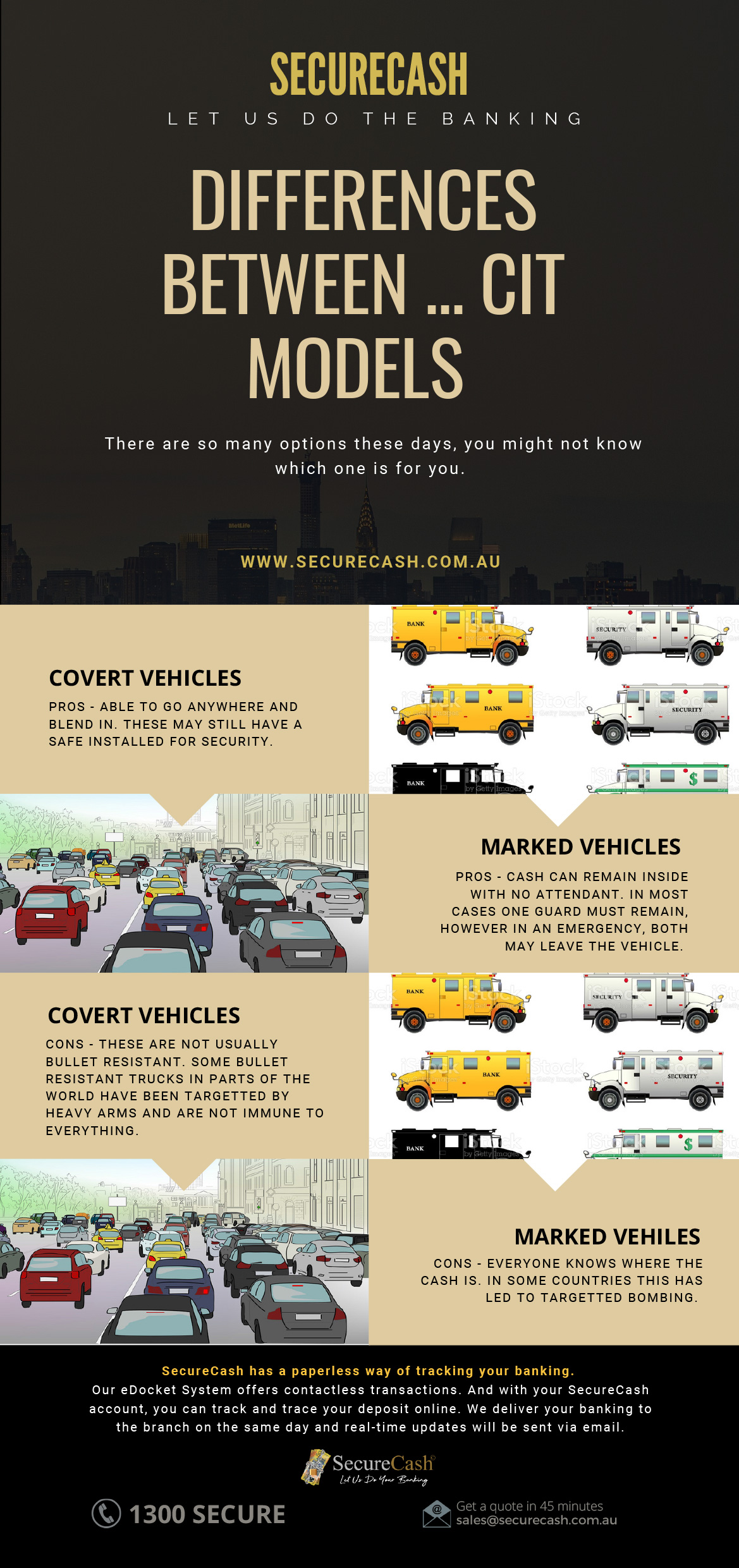 Whichever CIT model you choose, make sure that you have assessed the company based on its length of service and experience. You may also browse their website, read client reviews, and ask other business owners for recommendations to know if they are reliable enough. Despite many options, you will know when it's right as you get to work with them along the way.